FMB, Inc. was born as FMB Systems, Inc. by Frank and Loretta Beatch in Lodi, New Jersey in April 1969. A World War II veteran, Mr. Beatch began the company designing, fabricating, and installing conveyer belt systems for manufacturing, warehousing, and processing facilities.
As macroeconomics took their toll on manufacturing in the Tristate region through the late 1970's and early 1980's, the company began searching for a new direction. Applying their knowledge of metal fabrication and intricate engineering learned from years of designing conveyer systems, by the early 1980's FMB had moved full time into Miscellaneous Metal fabrication and erection. After some initial struggles with the new industry, FMB began to rise towards the top, becoming known for their tenacity and drive to finish projects on time and on budget.
Growth of the business and the entrance into the New York City market necessitated a move to a larger, more proximal location in the early 1990's. An extensive search lead us to our current location in Harrison, NJ. With some 60,000+/- Sqft. of shop space, cavernous 44ft ceilings, 3 pairs of 5 ton overhead cranes and easy access into New York City, our current location provides us with perfect combination of size, flexibility, and location.
After Mr. Beatch's passing in 1999, Mrs. Beatch sold the business to its current owner, Mr. Brad Yount, in 2001. Under his leadership the Company has seen continued growth and the addition of needed resources to allow FMB to take on increasingly complex and high-profile projects throughout the Tristate region. Completed projects include MetLife Stadium, Madison Square Garden, Grand Central Station, The Highline, JFK Terminal 5, 96th Street Station, Goldman Sachs Global Headquarters, Pier 17, Domino Waterfront Park, the World Trade Center, and many others.
Today, FMB is regarded as one of the top Miscellaneous Metal Contractors in the region, and one of the few that can tackle the ever-increasing complexity and size of major development and re-development projects throughout the greater New York Metro area. After 50 successful years helping the Tristate region build ever higher, FMB endeavors to continue to fulfill the Miscellaneous Metal needs of the Tristate for the next 50 years and beyond.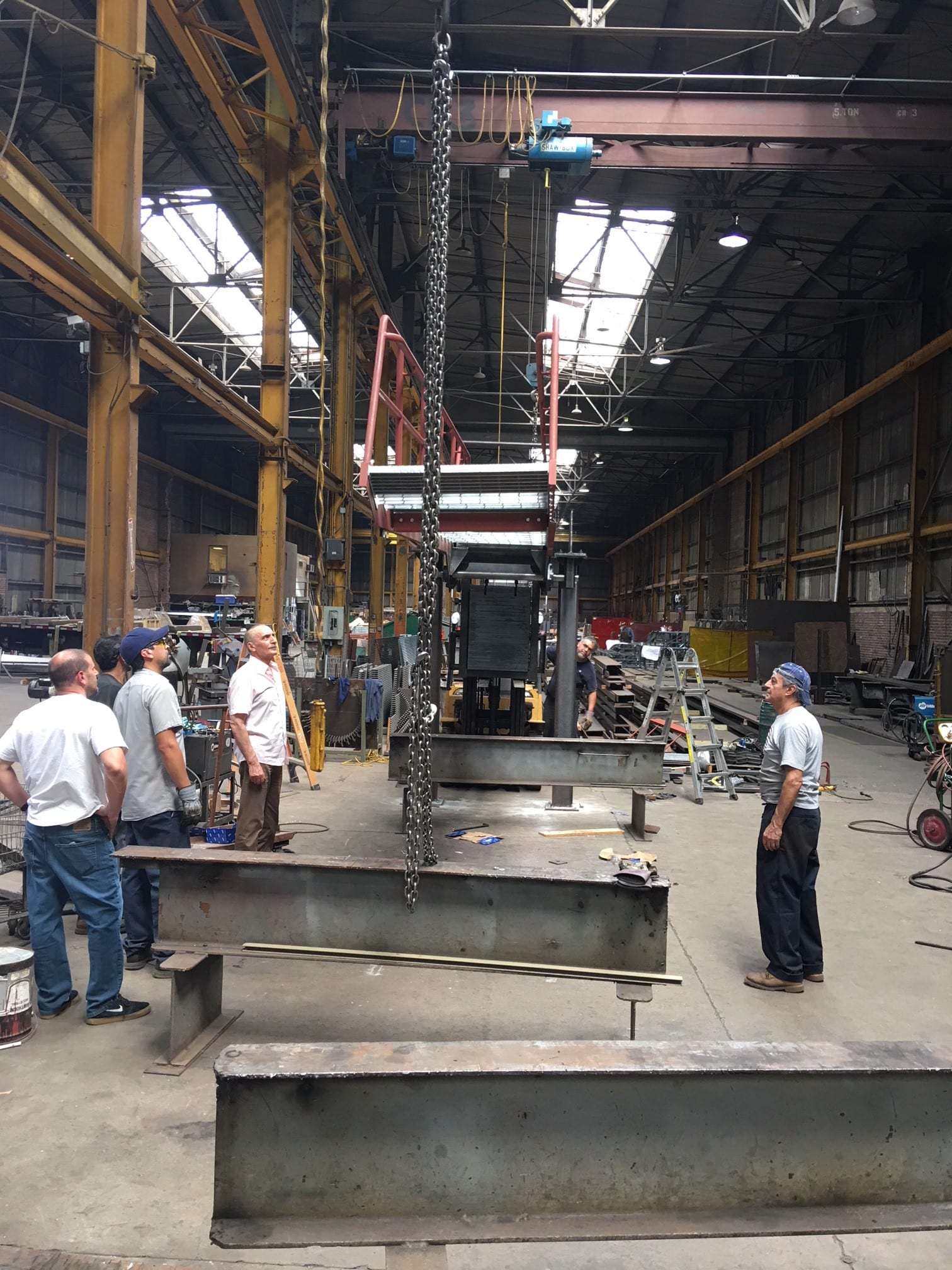 70 Supor Blvd STE 707, Harrison, NJ 07029
Phone: 973 485 5544
Fax: 973 485 2917